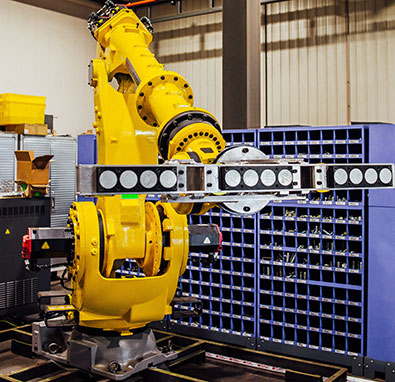 WHETHER IT'S ONE SIMPLE PIECE OF TOOLING OR AN ENTIRE MANUFACTURING FACILITY, HAWK TECHNOLOGY LTD. UTILIZES THE LATEST IN TECHNOLOGY TO HANDLE ANY SIZE PROJECT.
Hawk Technology Ltd provides program management services to customers looking for cost and time-to-market reductions. Our program management service is not only more competitive than other outsourcing options, but also provides a total manufacturing service from conception through product delivery.
Using true concurrent engineering concepts, our program management service allows our design and manufacturing operations to respond to rapidly changing designs, and still reduce lead times and cost from design through manufacturing to product delivery. We can provide program management for any size project utilizing either in-house personnel or by providing on-site support at your facility.
Initial Manufacturing Planning Expertise
Detailed part processing including load sequences
Project time line with specific milestones
Safety evaluations and risk analysis
Lean manufacturing principles
Cycle time estimates
Floor space layout
FMEA analysis
Ergonomics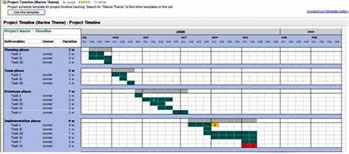 Intelligent Fixture and Machine Design
Pro Engineer Wildfire 4.0
Pro/Mechanica FEA analysis
Over 150 years combined experience
Lifting points at center of gravity
Tooling tags
Cutting edge Device Net technology minimizes wiring
HMI technology allows automatic machine calibration

Compliance with ANSI/RIA R15.06-1999 and ANSI/RIA/ISO 10218-1-2007 safety standards

Prototype Part Machining and Fabrication
CNC Program generation from CAD/CAM for increased precision

ISIR and inspection reports provided
Milling, turning, boring, and grinding services
Quick turnaround
Pick up and delivery is included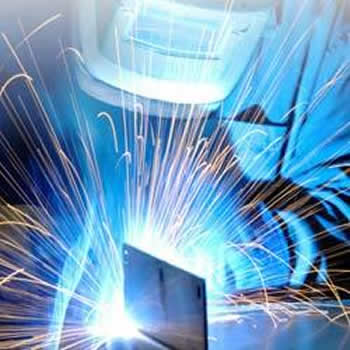 Fabrication
Full suite of conventional machinery
Latest CNC technology
Highly skilled workforce
Toolmakers trained in Pro/E for real time part creation
Full suite of inspection equipment including 12' FARO arm and 80" CMM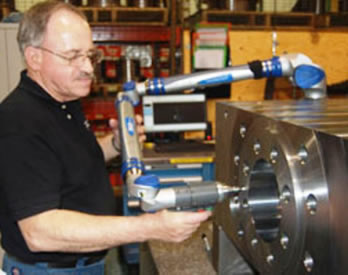 Run Off and Tool Tryout Services
Testing here and at customer site
Overhead hoist
Variety of manufacturing equipment for run off
Inspection services to measure and analyze production parts
ISIR, PPAP and other SPC documentation provided
All tools inspected and shimmed to nominal
Report provided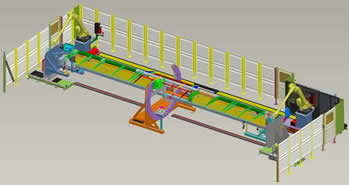 Other Services
On-site tooling maintenance programs
Weld development and engineering
Ergonomic and safety analysis
Offline robotic programming
Cutter path generation
Water jet cutting
Production CNC
CMM inspection
Welding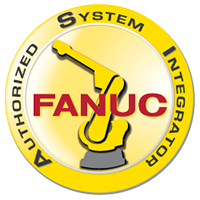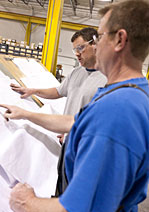 "I began working with Hawk as a supplier when we were closing our factory. With this closing, I was left with one disaster after the next. At the last minute, we asked Hawk to complete the build of two machines that were started by engineers at another plant. Throughout the build phase, they discovered several design issues that we worked through to improve the machines. They did not hesitate to take on the challenge and supported us in our time of need. I was able to work one on one with their design engineers on several of the changes. They worked weekends and many long hours to complete the machines in a timely manner. Thanks to Hawk, we were able to get back on our feet. Once the machines were installed, they continued to help make improvements and tooling for us."
Customer, Automation Project