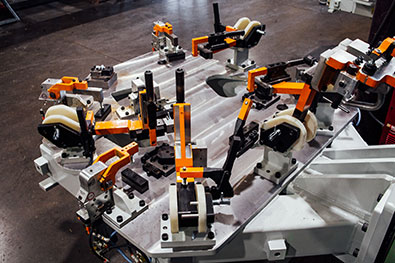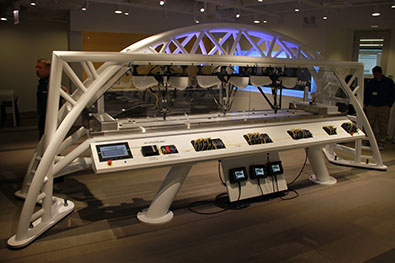 Coming together is a beginning. Keeping together is progress. Working together is success.
-Henry Ford
One of the driving factors behind our success is the use of Lean Manufacturing Practices. Our goal is to continuously and proactively improve technical and delivery processes to optimize engineering and technical services. These include benchmarking and the identification of "best practices, performing self assessments and applying process-improvement techniques to provide our customers with the highest quality product and service at an affordable price.
Hawk Technology Ltd uses the full 3D capabilities of Pro/ENGINEER CAD/CAM/CAE software for research and development. It allows us to fully leverage parametric modeling capabilities for concurrent engineering programs and enhances time to market requirements.
Our proprietary project database software provides project tracking, project history and controls our entire design process through integration with our ISO quality system. Our team is adaptable to handle projects of any size and scope.
Our manufacturing area was added to support our design department and provide greater control over the design and manufacturing cycle through vertical integration. It is fully capable of supporting all out-sourced manufacturing and fabrication requirements. This experienced team provides all manufactured tools and products, assists in manufactured equipment and tool tryouts with quality assurance inspection services.
Our world class design and fabrication capabilities are client driven with their needs and their budget in mind. Our approach gives us the control in all our deliverables including design, quality and costs to ensure our innovations and solutions go beyond the expected every day.

"I have found working with Hawk Technology is a beneficial part of doing my daily tasks. They respond promptly to questions and work well with us during the design stage. Hawk Technology's use of Pro-E is also a benefit since it allows us to easily store designs, modify designs and create prints with the software we use company wide. My experience with Hawk Technology has been good, and I hope this relationship will continue."
Customer, Work with on Continual Basis